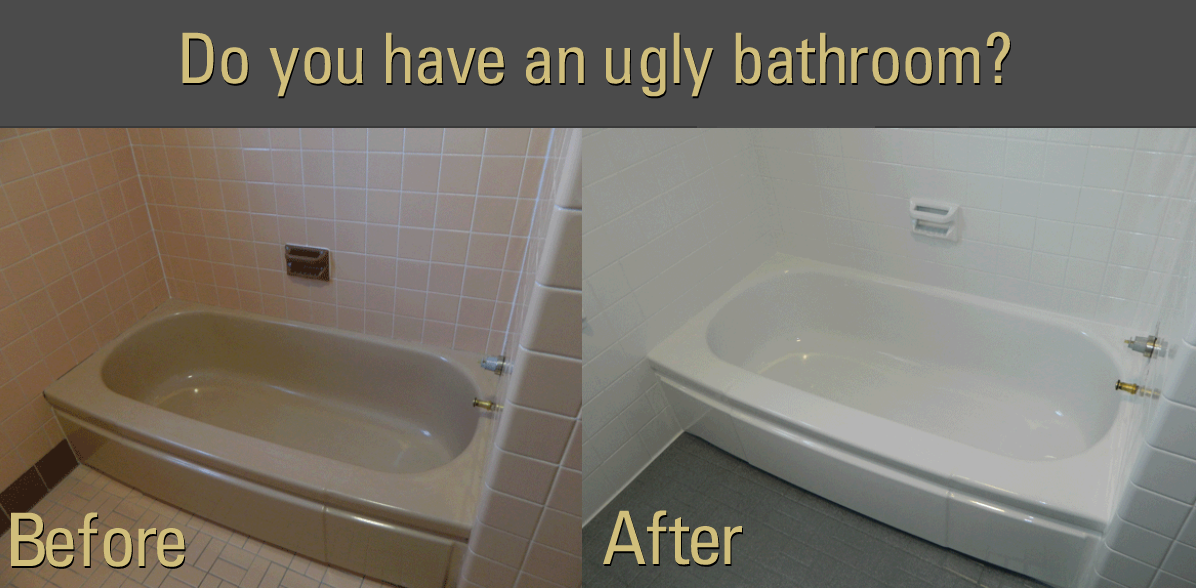 Is your bathtub dull, dingy, or hard to clean? Or, maybe you have a tub or shower surround that is chipped, cracked, or simply the wrong color. Before you tear out and replace that old antique tub, bathtub, or shower surround, call the bathtub refinishing experts at Armortech Resurfacing. For only a fraction of the cost of removal and replacement of your old tub, our highly trained and factory certified bathtub refinishers can restore the original look, shine, and luster of your existing bathtub to a like new condition.

Replacing a bathtub can be a very costly and time-consuming endeavor. In addition to the actual cost of the replacement bathtub, you have demolition, labor and plumbing costs. Not to mention the cost of the tile, grout, caulk, and flooring that may need to be repaired.
But, the good news is you have options. Unlike, a traditional remodel, which often requires weeks of dirty and dusty construction, and a prolonged intrusion of your personal space. The skilled bathtub refinishers at Armortech can make your bathtub, shower surround, countertops, floors, and other kitchen & bathroom surfaces beautiful again, often in as little as one day! And, it can be done without the demolition and exorbitant costs associated with a traditional remodel.

Call Armortech Resurfacing, the Northwest's trusted bathtub refinishing contractor to receive a free, no-obligation estimate.
THE BEST SERVICE - THE BEST QUALITY - THE BEST PRICING
SERVING OREGON & WASHINGTON

OREGON: (503) 791-8780
WASHINGTON (360 225-1488
TOLL FREE: 1-866-308-2400
VISIT US ONLINE AT
WWW.ARMORTECHRESURFACING.COM