Wednesday, February 20 2019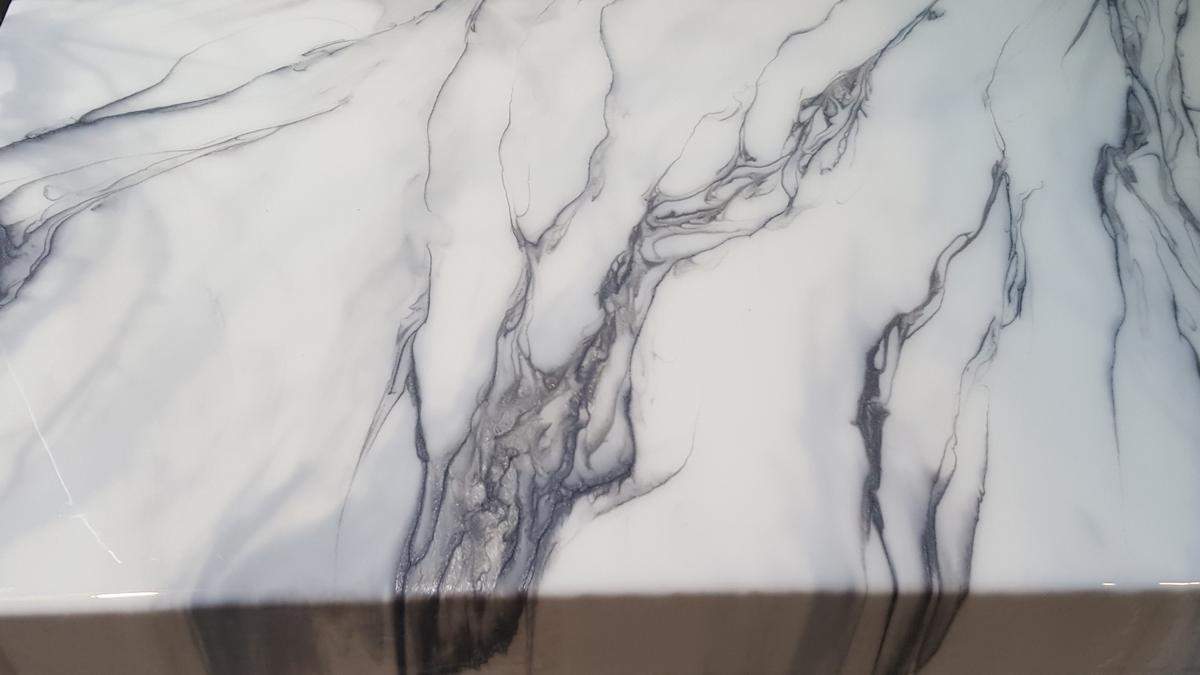 CUSTOM EPOXY COUNTERTOPS, BAR TOPS, TABLE TOPS, FLOORS & MORE
Hand-poured faux Carrara style white marble epoxy countertop over a client's DIY concrete countertop with titanium & gunmetal veining/accents.
Beaverton, Oregon…The Armortech crew recently wrapped up this faux carrara white marble countertop project for some new clients in Beaverton. The clients had DIY'ed the concrete countertop and had originally intended to apply a clear sealer, but changed their mind, after applying the sealer; and decided instead to go with a faux white marble look. After making several samples and nailing down the exact look the client was hoping to achieve, we got to work at removing the clear sealer and making a few minor repairs to the surface. After which we applied a solid white base coat, and poured two decorative coats of metallic epoxy to achieve the prominent titanium veins and the deeper, more subtle "carrara-esque" gunmetal ghost veining.
.
Want to see more? Watch the full video below:
Wish your countertops looked like this? Or, maybe you have your own custom design in mind? Call the pros at Armortech, the Northwest's trusted epoxy countertop contractor.
SERVING OREGON & WASHINGTON
OREGON: (503) 791-8780
WASHINGTON (360 225-1488
TOLL FREE: 1-866-308-2400
OR CCB# 215377
WA LIC# ARMORRI834MF
VISIT US ONLINE AT:
WWW.ARMORTECHRESURFACING.COM